BHBN History
The Network was founded in 1952 by Hon. Alderman Mrs Freda Cocks OBE as the Birmingham Hospital Commentaries Association (BHCA). It became the BHBA in 1955 and BHBN in 1972. It adopted the name of Birmingham's BHBN in 1992, and adopted it's current broadcast name of BHBN Hospital Radio in 2006
Nationally, hospital radio first started life in York in 1926.
The Network was a pioneer in many aspects of its broadcasting. Time spent in hospital back in the Network's early days was very different to the present where day case surgery is common.
During the Fifties and Sixties a two-week stay in hospital was more the average for even a routine procedure. This gave the then stations volunteers the opportunity to foster long-term relationships with patients.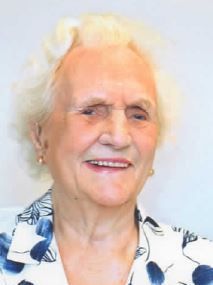 The first studio was at the rear of the New Inns Public house on the Moseley Road, providing live Cricket & Football commentaries of local teams to patients in Yardley Green Sanatorium, and as the service successfully expanded it moved home quite a few times before finally settling at the Warwickshire County Cricket Ground, Edgbaston, in 1966 (this included time spent in Dale End in the early 1960s). We still serve the Yardley Green Hospital to this day as it is now part of the Heart of England Foundation NHS Trust.
It was at the Warwickshire County Ground (Edgbaston) that the Network really found its place within the Birmingham hospital community, and where it became a familiar sound around the wards, popular with patients, staff and relatives. The Network was first formally registered as a Charity in 1962 and incorporated as a Limited Company in 1981.
23 Years at City Hospital
After a long and happy period at Edgbaston, in 1988 Warwickshire County Cricket Club decided to authorise redevelopment at the County Ground. So the Network relocated once more in 1989 to studios based at the City Hospital, Dudley Road, with an impressive studio complex which, for the first time, enabled the Network to provide an entertaining and professional 24 hour service to Birmingham's health community.